Nonetheless, in 2020 the ATO reported only 66% of taxpayers lodged with a Tax Agent (that's 5% less than the prior year).  This is a concerning trend for all accounting firms and raises the question at what percentage does the ATO plan to push for mandated change of all individual returns?
But a Gold Coast start-up has launched a cloud based software solution ready to fight back against that trend.  Introducing TaxTank.
Designed and created by Accountants & Property Investors, TaxTank is the first software built specifically for individual taxpayers to challenge the ATO's automation and transform the way individuals manage tax throughout the year, and how accountants collaborate with their clients.
TaxTank is so devoted to changing the game, TaxTank accountant's platform is FREE for accounting firms.
TaxTank enables accounting firms to provide a superior level of service by streamlining the information sharing process to improve efficiency, reduce WIP and deliver faster turnaround times for clients. 
It is the ONLY software on the market that gives accountants the chance to offer an unparalleled level of service to their individual clients by monitoring their tax position in real time and intervening when they see a problem or opportunity.
TaxTank allows accounting firms to:
Make their services an ongoing source of valuable information, not a once-a-year event. 

Monitor clients' real-time tax throughout the year and easily step in when needed, helping them to plan and make better tax decisions.

Quickly find historical data, ensure compliance and improve data integrity.

Access client information directly to reduce turnaround times and WIP.

Allocate clients to accountants to improve workflow, accountability and monitoring across the firm.

Chat live with their clients in real time and easily share information for better client collaboration.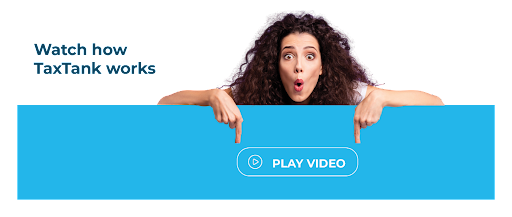 "TaxTank has a built-in platform for accounting firms to directly interact with clients and share information to make sure clients are getting it right and claiming every possible deduction," says founder Nicole Kelly.
"The ATO's push for automation with tools like MyTax are geared to ensure compliance, not effectiveness, and will ultimately remove accountants from the equation to the detriment of individuals.
"TaxTank has been built specifically to not only empower individual taxpayers but also make sure that accountants continue to play an important role moving forward for the benefit of the community," says Nicole.
TaxTank supports accounting firms to onboard their clients to the platform, making it simple and hassle free to get started.   They also offer a free one-to-one online demo with Nicole Kelly to see how TaxTank works in real-time. 

For more information visit taxtank.com.au.